Preserve Your Lebanese Heritage
February 18 @ 9:30 am

-

3:00 pm
Event Navigation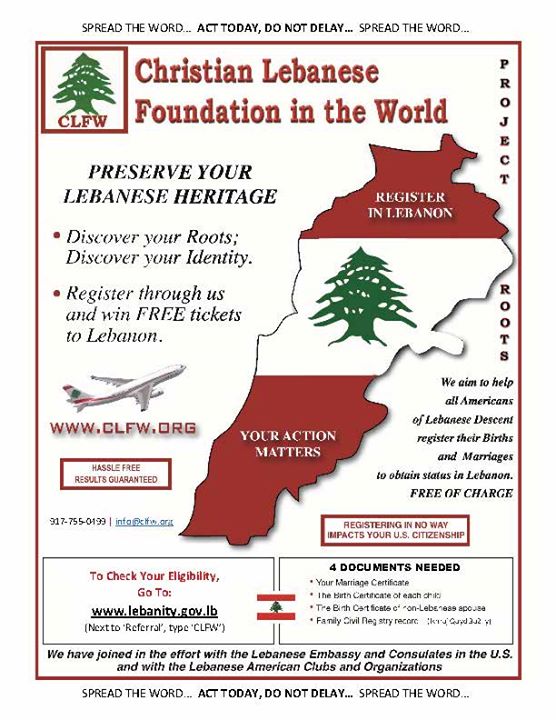 Dear parishioners,
We are excited to announce an upcoming campaign for the Christian Lebanese Foundation in the World (CLFW)
and Project Roots to assist you with reclaiming and reconnecting with your Lebanese heritage.
You will have the opportunity to register your marriage and the birth of your children, and to apply for Lebanese citizenship.
The campaign will be held on Saturday, February 17, following the 4 pm Liturgy, and on Sunday, February 18, following the 8:30 am and 11 am Liturgies.
In the meantime, for more information, please visit http://www.clfw.org or contact Our Lady of Victory's CLFW representatives:
Dima Ayoob:
412-759-2050
dimafares07@gmail.com
Shelly BouSamra:
724-316-0169
cedartree94@verizon.net
Aida Kassouf:
412-720-8100
nakassouf@hotmail.com